From Barcelona to Santiago De Compostela
This 12 day tour of Northern Spain aims to give you a sense both of the richness of history and art but also of the beauty of the three regions we travel through. Travelling with our local guide in our comfortable mini bus our tour begins in Barcelona - undoubtedly one of the most dynamic and exciting cities in the world. We spend two nights here to do justice to the wealth of architecture and art to appreciate.
On the third day we'll whisk you away to the fabulous Rioja wine region and base ourselves in the heart of this region at the foot of the Sierra de Cantabria.
We then take you to the stunning city of San Sebastian where our hotel overlooks the picturesque La Concha Bay. After exploring this beautiful region of Asturias, we travel along the Asturian/Galician coast before we head inland to the famous pilgramage city of Santiago de Compostela.
Our journey can end here or you can add a trip to Portugal. Let us know if the Portugal option appeals to you.
Dates
Private departures available from May through June 2018 and September though till end of October 2018
Contact us for more information about these scheduled and published small group trips.
This suggested itinerary can also be run privately, or customised so the departure date and programme completely suits you.
All scheduled small group trips will be confirmed and guaranteed by Around The Sun at least 56 days before the trip commences. However, if at 56 days before departure there are insufficient bookings to cover the cost of running the trip we reserve the right to cancel the trip. Anyone who has already made a booking will be given the choice to receive a full refund, to transfer their booking to another trip, or to continue on the trip with fewer passengers but at a higher price.
Departures for private, customised trips are all fully guaranteed. Contact us now for quotes and information on private, customised trips.
Full Itinerary
Day 1 - Barcelona
Arrive in Barcelona where you are met by your driver and Tour Manager and transferred to the 4 star centrally located Hotel America.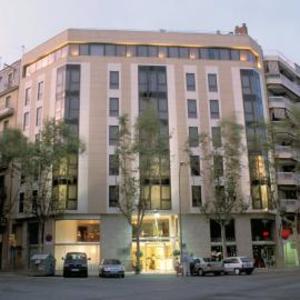 Barcelona is without doubt one of Europe's most exciting cities. It is a place of extraordinary architectural dazzle, achieved by what has been called both Catalan Art Nouveau and Modernisme, by architects Gaudi, Domenech i Montaner and Puig i Cadafalch. Monumental sculptures by local masters like Joan Miro adorn public spaces, and museums house extraordinary treasures ranging from works of the ancient Romans to those of Pablo Picasso and Salvador Dali. The city is further enhanced by brightly coloured outdoor markets, a magnificent Mediterranean port where yachts sway peacefully, and a plentiful array of stylish restaurants. Needless to say, the nightlife is splendid.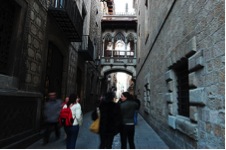 This afternoon your expert local guide and driver will meet you at your hotel from where you will commence a two-hour orientation tour of Barcelona city by bus.
This evening is at leisure to get settled in and adjust to Spanish time.
Day 2 - Barcelona
This morning your guide will meet you at your hotel for an enjoyable morning walking tour through the Old Town of Barcelona where you will visit the Gothic Quarter and the Cathedral, the bustling Ramblas thoroughfare and the colourful Boqueria market. We can also visit the Picasso Museum, housed in a magnificent converted palace. After the tour your guide can recommend you somewhere suitable for lunch.
Barcelona is the heart of architechtural modernism and Antoni Gaudi the maximum exponent of this spectacular artistic movement. This afternoon your guide and driver will take you on a tour of Gaudi sites including the remarkable Sagrada Familia, Parc Guell and Casa Mila. Also visit Montjuic and the Olympic port.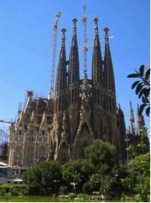 This evening you attend a spectacular flamenco performance at the Palacio de Flamenco. This is followed by a special Welcome dinner at a fine Barcelona restaurant.
Day 3 - Barcelona to Laguardia (Rioja) via Zaragoza
This morning we set off for the Rioja wine region traveling in the shadows of the Pyrenees and stopping along the way in Zaragoza city. The landmark of Zaragoza city is the impressive 17th century Basilica del Pilar. Some of the best Mudejar art can be seen here including the Aljaferia Castle/Palace, the Cathedral of La Seo, and the churches of San Gil and San Miguel. We´ll have some time to explore Zaragoza and have lunch.
Afterwards we continue to Laguardia, a magnificent medieval town in the heart of the Rioja wine region situated at the foot of the Sierra de Cantabria. Our hotel is the lovely 4 star Hotel Villa de Laguardia which has a notable restaurant and a modern spa. It is situated by the Villa Lucia wine museum and Campillo winery, on the edge of this charming walled town.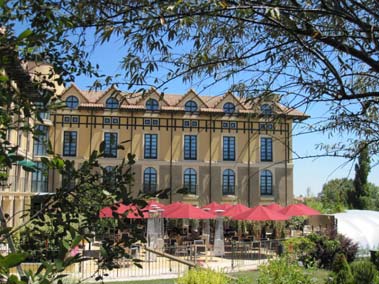 Dinner this evening (included) is enjoyed at our hotel.
Day 4 - Laguardia
Enjoy touring medieval Laguardia town this morning including the superb Santa Maria church which has a magnificent portico. This is followed by a visit to a traditional winery from the 12th century and formerly owned by the famed fable writer, Felix Maria Samaniego.
Later we make our way to the charming town of Haro where we have some free time for lunch at leisure.
Then this afternoon we travel to San Millan de la Cogolla where we visit the magnificent World Heritage Yuso Monastery founded in the 11th century.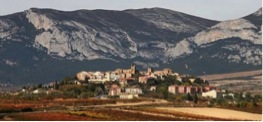 Following this we continue to the award winning Dinastia Vivanco winery and museum. This is a unique museum dedicated entirely to the culture of wine and the wine making process.
Later we return to Laguardia and our hotel.
Day 5 - Laguardia to San Sebastian
Today we head north through the Basque Country to the picturesque bay-city of San Sebastian.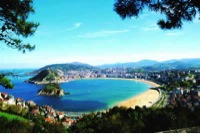 Once checked-in at splendid 4 star Hotel Londres y Inglaterra overlooking La Concha Bay, our local guide will meet us at our hotel and will lead us on an exploration of San Sebastian where we´ll discover La Concha Bay, Palacio Miramar, Igeldo Mountain, a Gastronomic Society, the Kurssal Auditorium and Zurriola Beach.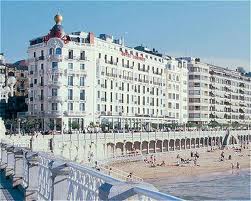 After your tour you´ll have time to relax and refresh before setting off for an evening of fun and tapas with the locals in the Old Quarter. Nowhere in Spain are tapas so varied and so elaborated as they are in San Sebastian. Known locally as "pinchos" they have become a culinary art-form in this gastronomic capital.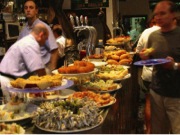 Day 6 - San Sebastian: Excursion to French Basque Country
Today we head off to discover the charming French Basque Country. The French Basque Country is only 20 miles from San Sebastian and highlights include the pretty coastal towns of St Jean de Luz and Biarritz.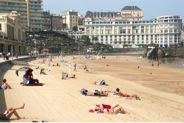 In St. Jean de Luz as well as visiting its buildings and historic places such as Gambetta street, the house of Joanaenina, the building of Luis XIV, and the church of San Juan Bautista, we also explore its fine harbour and alleyways.
While in Biarritz learn what turned this old fishing and whaling port into one of the most fashionable resorts in Europe in the late 19th century. Wonderful cafes with tasty French pastries and desserts, the Maritime museum and the Casino and soft sandy beaches await us.
Tonight why not dine in one of the many first class restaurants that San Sebastian is so famous for.
Day 7 - Santillana del Mar via Bilbao
This morning we leave San Sebastian and continue across Green Spain to Santillana del Mar another of Spain´s medieval gems dating back to the 8th century. Here we stay in the historic centre at the 4 star Parador de Santillana Gil Blas. The Paradores are all unique and very special.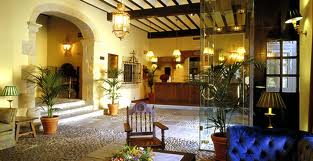 On the way to Santillana we´ll stop to see Bilbao with its famous titanium clad Guggenheim museum. We´ll tour the city and there will be some time at leisure for those who wish to enter the museum.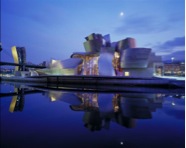 Lunch is also included today at a charming local restaurant.
Day 8 - Gijon via Comillas & Llanes
Following breakfast and some free time to explore Santillana del Mar we´ll journey on towards Gijon in Asturias, our next stop for two nights. Our journey there will be a leisurely one along the coast with the Picos de Europa Mountains as a backdrop. Make sure you've re-charged your camera batteries! We stop in to see Comillas and the "El Capricho" building by Antoni Gaudi.
We´ll also enjoy free time in the quaint fishing port of Llanes where we can have lunch by the harbour.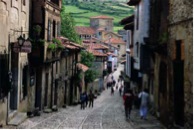 Finally we´ll arrive at our the charming traditional Quinta Duro Hotel situated just outside Gijon.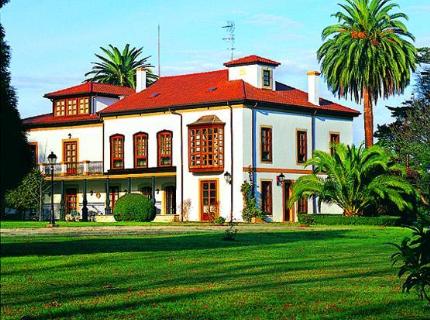 Day 9 - Gijon: Excursion Oviedo
This morning after breakfast we´ll head to Oviedo, the capital of Asturias and one of Woody Allen´s favourite places. His statue is erected in the city where he has filmed in the past and was presented the Principe de Asturias award.
Later we make our way to the coastal city of Gijon where we can enjoy strolling along the promenade.
Dinner tonight is at an Asturian cider house, one of the great Asturian traditions.
Day 10 - Gijon to Santiago de Compostela
We set off early this morning for Santiago de Compostela travelling first along the Asturian/Galician coast and then heading inland to Santiago de Compostela and our lodging at the 5 star Hotel Palacio del Carmen ideally situated near the Plaza del Obradorio.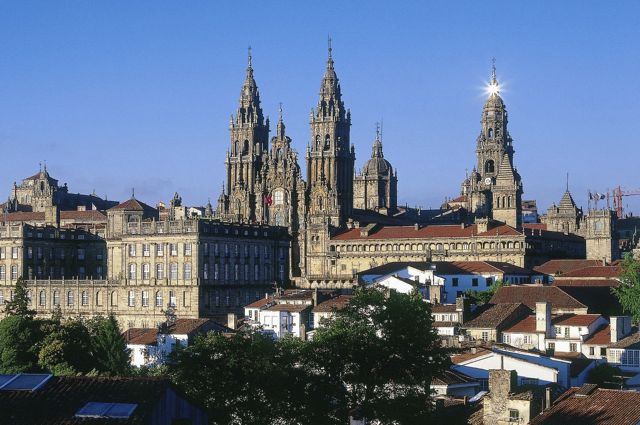 Santiago de Compostela was, after Jerusalem and Rome, Christendom's third most important place of pilgrimage in the Middle Ages. Everything about the Old Quarter in Santiago de Compostela is wonderful. Possessing magnificently preserved buildings and narrow cobbled streets, it is the perfect place to lose oneself, which is exactly what we recommend that you do.
Day 11 - Santiago de Compostela
Today's tour begins in the incomparable Obradoiro Square, dominated by the Baroque façade of the Santiago Cathedral, built in the first half of the 18th century. From here we can also admire the facade of the Museum Gallery and the Archbishop's Palace. We will also see the old Royal Hospice, the Raxoi Manor and the 17th Century Palace of St. Jerome, now the rectorate of the University. Continuing our tour we visit St. Fructuosus' Church, Quintana Square and the Royal Doorway through which the Cathedral processions come.
This afternoon enjoy soaking up the atmosphere in Santiago´s Old Quarter. Being a University city it is constantly buzzing with life and offers the visitor plenty to see and do.
Tonight we enjoy a special dinner at a traditional Galician restaurant.
Day 12 - Barcelona
Today we have some time at leisure in Santiago before we transfer to Santiago Airport for our 90 minute flight back to Barcelona and our last night before flying home.
Day 13 - Departure
Following breakfast we transfer to Barcelona airport for our flight home.
Price & Inclusions
Prices for this trip start at $4995 per person on a twin share basis. This price is based on a scheduled small group departure, off peak, with a minimum of 12 passengers. Departures at peak holiday periods may be more expensive. Contact Around The Sun to confirm the cost of specific trips.
Inclusions:
Day 1 Transfer Barcelona Airport to Barcelona City. Two hour panoramic city tour.
Day 2 Afternoon city tour with guide all day and Flamenco performance in the evening.
Day 4 Half day in Rioja with a licensed guide.
Day 5 Licensed guide all day in San Sebastian and with us for the afternoon city tour and our evening pinchos tour
Day 6 Full day with our licensed guide for the French Basque Country tour.
Day 7 Half day tour of Bilbao with licensed guide.
Day9 Half day tour of Oviedo with licensed guide.
Day 11 Half day tour of Santiago with licensed guide
Day 12 Transfer Santiago hotel to Santiago Airport. One way flight from Santiago de Compostela to Barcelona is included. Transfer Barcelona Airport to Barcelona Hotel.
Day 13 Transfer Barcelona Hotel to Barcelona Airport
Some monuments are free to enter whilst others must be paid. Entry fees are not included.
Not Included:
Tips you may choose to give.
International Flights
Porterage
Any other service or meals not mentioned in the full itinerary.
All scheduled small group trips will be confirmed and guaranteed by Around The Sun at least 56 days before the trip commences. However, if at 56 days prior to departure there are insufficient bookings to cover the cost of running the trip we reserve the right to cancel the trip. Anyone who has already made a booking will be given the choice to receive a full refund, to transfer their booking to another trip, or to continue on the trip with fewer passengers but at a higher price.
Departures for private, customised trips are all fully guaranteed. Contact us for quotes and information on private, customised trips.