Textiles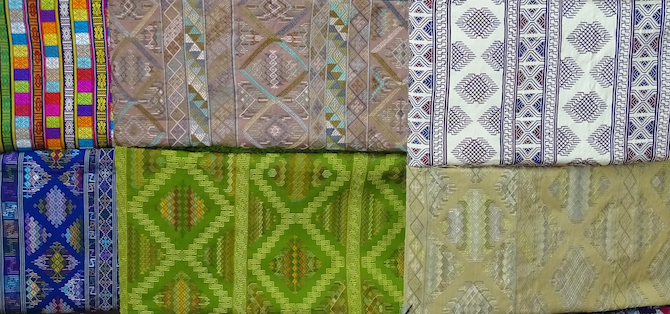 Humanity is defined by many things - some good, some bad. Without doubt in the good category, textiles are an integral part of human life.
They reflect the environment in which they are made, the materials that are available, and the culture of the people who make them. Sometimes they are purely utilitarian, sometimes they are created solely in the pursuit of comfort, but more often than not they include a integral design component. They please the eye, as well as the skin. Sometimes textiles are quite simply artistic masterpieces.
Our special-interest textile tours are led by experts who are sometimes practitioners, sometimes academics - sometimes a combination of the two. They lead our tours to the most amazing traditional workshops, villages, weavers, dyers, and printers. Many of our textile tours also include practical workshops.
Imagine visiting an ancient family-run weaving atelier, then returning to your beautiful villa in the Tuscan hills to translate your inspiration into your very own fabrics, then feasting on great Italian food for dinner. That would sum up our ideal day!
Contact us now so we can keep you in the loop!