South-East Asia Overview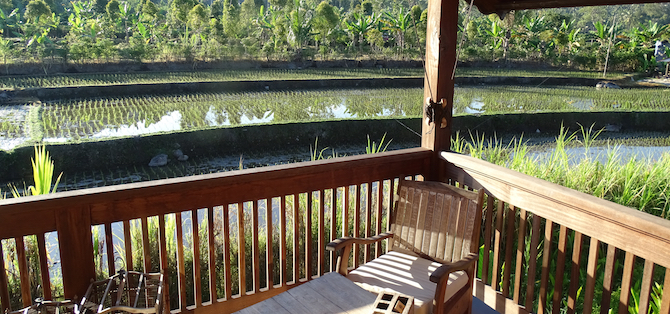 South-East Asia lies between China and Australia, and the Pacific and Indian oceans. There are more than 30,000 islands, 600 million people, 1000 languages, variants of all the world's most popular religions (plus more) and, depending where you draw the boundaries, at least 13 countries, and a range of political systems from communism, to complete corruption and unfettered capitalism.
Around The Sun focuses on Thailand, Cambodia, Laos, Vietnam and Indonesia, where we can offer a broad range of private, customised and small group trips. And we have one brilliant kayaking trip in the Philippines.
Since the 1960s millions of people have left behind very poor, subsistence villages and created some of the largest, wealthiest and most sophisticated cities in the world. Part of this transformation is thanks to tourism.
South-East Asia became a holiday playground for the world.
Initially opened up for mass tourism by $5-a-day backpackers the region is now also a destination for the world's mega-wealthy who enjoy some of the most luxurious hotels and villas on the planet. (Take a bow Lonely Planet and, yes, you too Richard Everist!)
Some people bemoan the development and hanker for the old days – but on the whole, when pushed, the locals are not among those who are nostalgic. The locals tend to come down firmly in favour of new hospitals, schools, transport, and jobs that do not require backbreaking work in a paddy field under the tropical sun.
And although they might try to impress you with their 'you should have been here 20 years ago' nostalgia, when pushed there are very few westerners (today's backpackers included) who want to stay in a thatched bungalow on a beach, with no plumbing, electricity or air-con (even though 40 years ago this would have been a top Lonely Planet recommendation!).
Fortunately, it is still possible to get off the beaten track to experience parts of South-East Asia that are unspoiled by the negative aspects of the last 50 years of development. Shimmering paddy fields are still tilled by hand… Orange-clad monks still file down dusty village streets with their begging bowls… Gamelan orchestras still vibrate the warm evening air...
There is a lot more to South-East Asia than beautiful islands. And if you want to get off the beaten track Around The Sun can make that happen. Don't get us wrong: we LOVE bargain beach holidays, but we also LOVE travelling and experiencing new things. For us it's not an either/or question. We want it all!
Around The Sun's South-East Asian trips will bring together these ingredients:
meeting locals – whether they be families, monks, chefs, artists fishermen, musicians…
interacting with fascinating cultures (that still have much to offer to the West)
exploing great culinary traditions
understanding the wisdom of ancient religions
exploring some of the mind-blowing ruins left behind by great civilisations
witnessing some of the wonders of the natural world
pampering with spas and yoga retreats
tracking down great arts and crafts – from carvings to textiles to paintings…
introducing amazing activities – from kayaking to ballooning to diving and snorkelling…
We're working on some great small group, guided itineraries for South-East Asia - right now. But our brilliant operator is set-up, and ready and raring to go.
So if you are interested in a private, custom trip to any part of Thailand, Vietnam, Laos or Cambodia, contact us now.
Or start with the questionnaire on this website: Create Your Journey
South-East Asia
Paddling Palawan
The Paddling Palawan trips are the best possible way to explore the world's most beautiful islands. Explore remote beaches, snorkel in hidden lagoons, island-hop across crystal clear waters... All the trips are accompanied by Tim Altman, a champion paddler, and a safety boat (actually a traditional fishing boat). You can choose to paddle, or catch a ride on the boat, whenever you like.
Days:
8
Luxury:
budget / luxury / top-end
Type of Tour:
Expert Leader / Special Interest Tours
Experience:
Ocean Paddling & Kayaking
Challenge:
Medium
Cost:
from AUD$3790
more