Car (&Minibus) Trekking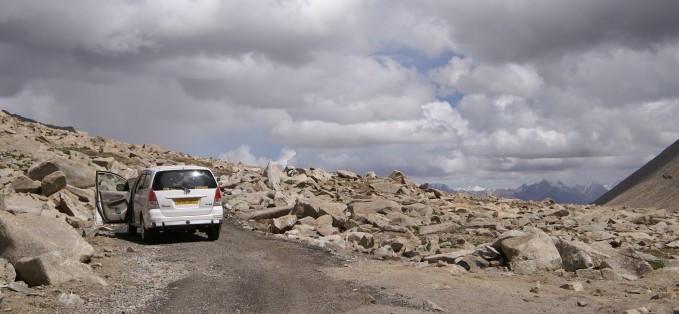 Trekking is no longer just the province of the young, fit and hardy. In Ladakh and Bhutan, where the road network is well developed, it is possible to use vehicles to cover big distances - and to get well off the beaten track.
Around The Sun has developed some stunning itineraries that enable you to see some of the Himalaya's most spectacular sights, en route to amazing fully-serviced campsites where comfortable sleeping and dining tents have already been pitched. High quality meals are provided and, where appropriate, the campsite can be used as a base for day walks that are as ambitious or gentle as you want to make them.
It is possible to put together itineraries that combine car touring, lodges, luxury car-based-camping, walking/trekking in the most spectacular and remote areas, and fully-serviced-camping! Particularly in Bhutan, there are some outstanding, luxurious lodges and hotels that will tempt many people.
Our operators' highly-experienced trekking crews make sure everyone is as safe, comfortable and well fed as is humanly possible. Car trekking is a very different experience …. For a start, you don't have to walk if you don't want to. And you don't have to pitch your tent, or cook your food!