South Asia / Indian Subcontinent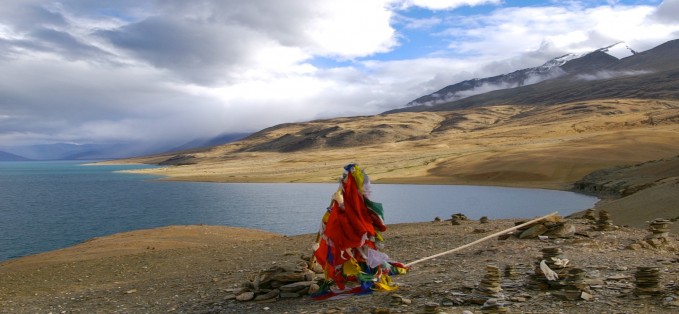 South Asia / Indian Subcontinent encompasses about 1.8 billion people, or around a quarter of the world's population. There are a billion more people in South Asia than there are in Europe...
In many ways, however, when thinking of South Asia it is helpful to use Europe as a measuring stick. The differences between people's lives in the far north - say Kashmir - and the far south - Sri Lanka - are as great as those between Norway and Greece. There are arctic climates in the mountains of the Himalaya, castles in the deserts of Rajasthan, and tropical paradises in Kerala and Sri Lanka. There are huge numbers of adherents to five of the world's great religions: Hinduism, Islam, Sikhism, Buddhism and Christianity. And South Asia's cultural and historical legacy in terms of art, music, architecture and food is astonishing.
Attempting to see South Asia in one trip would be as crazy as trying to see Europe in one trip. The key, as always, is not to try to do too much. Let your interests and the weather determine your starting point. There's no point being in the Himalaya in winter. There's no point being in a Rajasthani desert in summer. And there is no point being anywhere when the monsoon hits...
For more information on the Himalayas click to see the separate regional Himalayas Overview, or look under this website's Regions tab.
For more information on separate South Asian countries click to see the country sections for India, Nepal, Bhutan and Sri Lanka , or look under this website's Countries tab.
If you are interested in a private, custom trip to any part of South Asia, contact us now.
Or start with the questionnaire on this website: Create Your Journey
South Asia / Indian Subcontinent
Very Best of Sri Lanka
Sri Lanka has all the spice, colour and interest of its northern neighbour without the crowds, noise and bustle. This tour takes a leisurely circuit around the southwest, home to some of the most beautiful tropical beaches in the world. The tea-growing region is equally spectacular. We will dip our inquisitive toes into the food, architecture, culture and history, sourcing local knowledge along the way.
Days:
12
Luxury:
Luxury
Type of Tour:
Small-Group Guided Tour
Experience:
Culture
Challenge:
Easy
Cost:
from AUD$5500
more