Europe Overview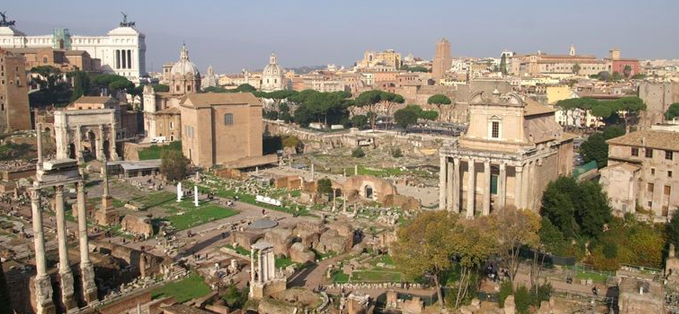 The 'continent' of Europe doesn't make a great deal of geographical sense (after all where does Asia really start?). And it doesn't make a lot of sense if you try to define it culturally, artistically, historically, economically, politically or any other way! It truly is a long way from Istanbul's Grand Bazaar to the fjords of Denmark!
And yet, there are common threads that do bind this incredibly diverse land mass together. Empires may have come and gone, but at times they have controlled and linked cultures that today are thousands of kilometres apart and furiously independent…. The Roman Empire went as far north as Scotland and Germany; the Normans linked Scandinavia with the Mediterranean; the Saracens linked the Middle East with the Mediterranean and big chunks of Western Europe.
It is also true that since the Renaissance in the 14th century and the age of European colonialism, which began about one hundred years later, Europe has had a huge impact on the world as we know it. European ideas, institutions, architecture, music, food – the list goes on – underpin our lives.
Although visiting Europe can at times feel like visiting a vast open-air museum, it is much more than that. The great cities of Europe – including the obvious candidates like London, Paris, Berlin, Madrid, and Rome are still among the most creative, influential and exciting cities in the world. Then there are second-tier cities that are sometimes even more important in terms of up-to-the-minute fashion and culture - cities like Barcelona, Manchester and Milan.
Europe attracts more tourists than any other continent. It is not just the history, not just the adrenaline rush of the cities; it's the sheer range of activities and interests you can pursue. Activities like walking, biking, canal-boating, driving, skiing, surfing, diving, climbing, eating, shopping, going to festivals, or just lying on a beach (is that an activity?). Interests like food and wine, art and architecture, history and religion, trains, music and fashion, or just plain old curiosity.
Using the broadest possible brush, and allowing for significant overlap, Europe can be divided into five self-explanatory regions: Scandinavian Europe, Western Europe, Central Europe, Eastern Europe and Mediterranean Europe. There is a strong case, even on your first trip, to resist the temptation to do everything and to concentrate on one or two of these regions. On subsequent trips it makes sense to focus on one region – or to drill down even further.
Around The Sun has published a number of small group, guided tours to Italy (including Sicily) and Spain. You're welcome to join one of these groups, or to use these itineraries as suggested starting points for developing your own tailormade trip.
If you are interested in a private, custom trip to any part of Italy, Spain, Portugal or Morocco, contact us now.
Or start with the questionnaire on this website: Create Your Journey
European Journeys & Suggested Itineraries
Amalfi Coast - Self Guided Walking Tour
This self-guided walking tour takes you through picturesque villages on ancient paths along the world's most dramatic coast. We carry your luggage and look after the logistics. Detailed maps and trail descriptions are provided, accommodation and breakfasts are included - as well as our brilliant local operator's recommendations for the best bars and restaurants.
Days:
8 days/7nights
Luxury:
medium to high
Type of Tour:
self-guided
Experience:
walking
Challenge:
Easy to Moderate
Cost:
more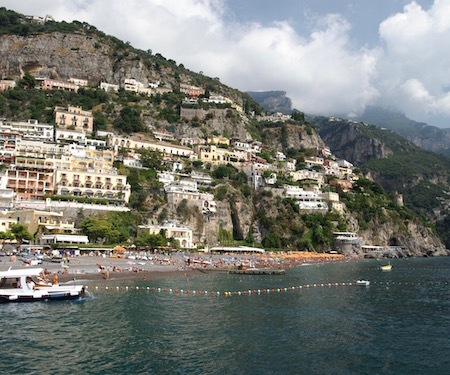 Italia with Lucrezia - History, Food & Wine
Lucrezia's signature tour includes her all-time favourite Italian destinations: Umbria (including Perugia & Assisi), The Cinque Terre, Tuscany (including Florence), Naples, the Amalfi Coast, and the little-known Cilento Coast. The tour includes many of Italy's must-sees, but still succeeds in taking you off the beaten track. The three-day Rome itinerary can be excluded on request if you have already been there.
Days:
16
Luxury:
**** four star
Type of Tour:
Small Group Guided Tour
Experience:
Car Touring / Culture
Challenge:
Medium
Cost:
on request
more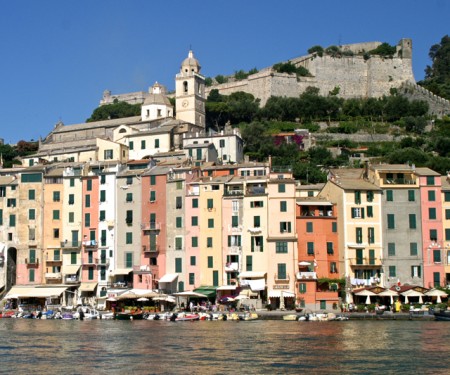 Highlights of Sicily - History, Food & Wine
Sicily today is the distillation of 3000 years of history, multi layered culture and traditions set against a stunning backdrop of outstanding natural beauty.
This trip is a more in depth tour of many facets of this rich and diverse region.
Days:
10
Luxury:
**** four star
Type of Tour:
Small Group Guided Tour
Experience:
Culture by car
Challenge:
Easy
Cost:
Contact ATS
more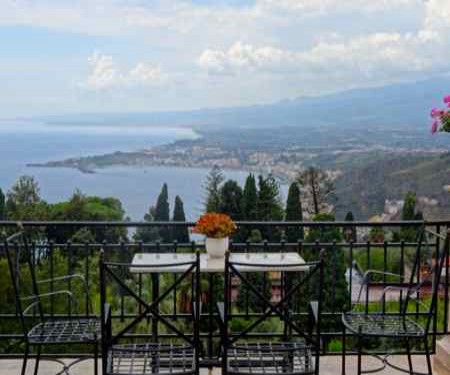 Explore Sicily Trip
Sicily is a distillation of three thousand years of history, a blend of zestful traditions, ancient cultures, outstanding natural beauty and exuberant people. This trip allows you to savour the best of the Mediterranean's most captivating destination!
Days:
7
Luxury:
**** four star
Type of Tour:
Small Group Guided Tour
Experience:
Car Touring
Challenge:
Easy
Cost:
Contact ATS
more
Hike, Bike & Eat in Croatia
Days:
10
Luxury:
Medium to high
Type of Tour:
Private Guided Tour
Experience:
Hike, Bike, gourmet food & wine
Challenge:
Easy to moderate
Cost:
from $6299 per person
more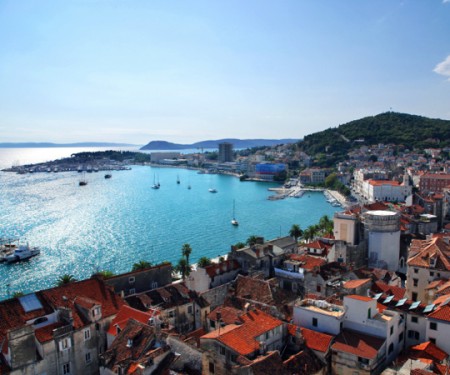 Enchanting Tuscany Trip
This trip combines fascinating traditional walking paths with the classic pleasures of Tuscany: beautiful landscapes, living history, sunshine, food and wine. Explore the timeless countryside along perfumed olive groves, fields of brilliant sunflowers and pastel coloured farmhouses framed by rows of cypress trees.
Days:
7
Luxury:
**** four star
Type of Tour:
Small Group Guided Tour
Experience:
Walking / Car Touring
Challenge:
Easy (one medium day)
Cost:
Contact ATS
more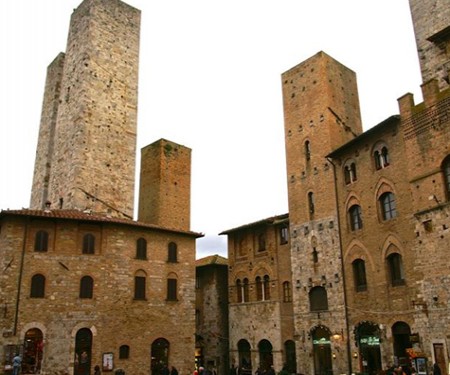 Barcelona to Santiago De Compostela
This tour provides an overview of four stunning regions in Spain's north - Catalunya (Catalonia); Euskadi, which is the name the Basque people give to their own land; Asturias, which begins in Unquera; and Galicia and the Atlantic Coast.
Days:
12
Luxury:
medium to high
Type of Tour:
Small Group Guided Tour
Experience:
Culture by car
Challenge:
Easy to Moderate
Cost:
from $4,995
more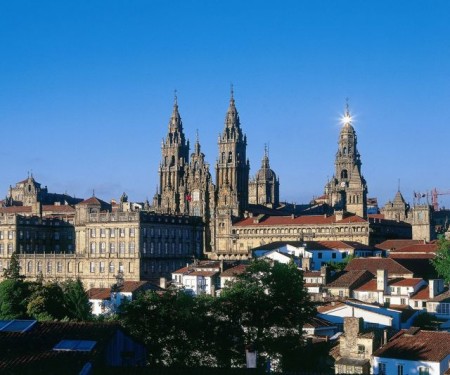 Cycling in Puglia - Off the beaten track in Southern Italy
Journey - at a perfect speed - through unexplored landscapes, past old stone churches, dramatic coastlines, quaint farms, trulli and oil mills still in use today just as they were centuries ago. The ravines and ancient ruins of Puglia tell the story of the many civlisations that have passed through this little known region - the Messapians, Greeks, Romans, Arabs, Normans, Swabians and Aragonese rulers. Featuring the extreme south-east of Italy, this is Around The Sun's only tour in this little known region. And it's a gem!
Days:
8 days/7nights
Luxury:
Type of Tour:
Cycling
Experience:
Cycling
Challenge:
Easy to moderate
Cost:
POA
more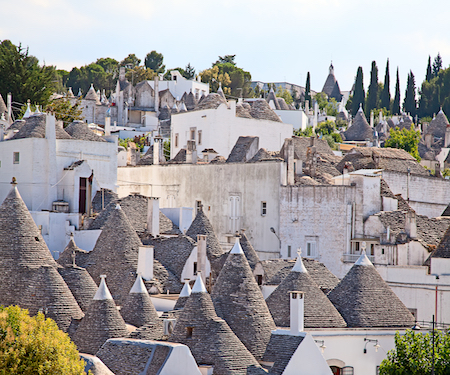 Cinque Terre & Italian Riviera Deluxe Trip
A walk in the Cinque Terre - an area encompassing five medieval towns perched on a spectacular coastline - offers the most magic travel ingredients: splendid scenery; varied landscape; great food and wine; warm, turquoise water, and a sense of discovery…. Then, to cap it all, the trip finishes on the gorgeous Portofino Peninsula.
Days:
6
Luxury:
**** four star
Type of Tour:
Small Group Guided Tour
Experience:
Walking
Challenge:
Medium
Cost:
Contact ATS
more