Cycling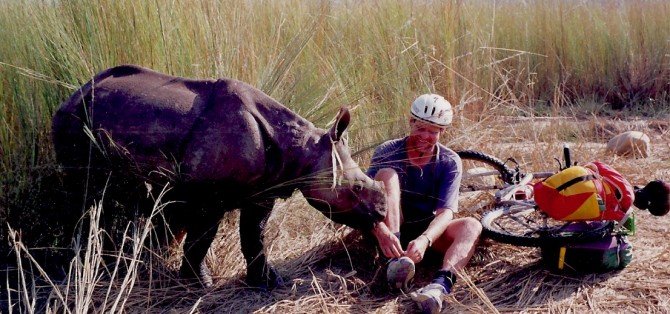 A number of Around The Sun trips include cycling and mountain biking. We love slow travel and cycling is almost the perfect speed - fast enough to cover a fair bit of territory, but still slow enough that you don't miss anything worth seeing. You're part of the environment, not in a bubble.
Even on dedicated cycling trips we leave plenty of time to stop, enjoy the scenery, chat to the locals, and, generally, to smell the roses. All the logistics are designed to ensure you do not end up exhausted at the end of the day. The trips are not marathons - they're fun! And the idea is to arrive at a beautiful place, enjoy a great dinner, and wake up fresh and energised after a luxurious sleep - raring to go!
Around The Sun offers a number of self-guided cycling (and walking) trips off the beaten track in Italy and Croatia. We also organise some great mountain bike trips in the Himalayas, including in Nepal, Ladakh and Bhutan. In case you were wondering, the photo above features Richard and a rhino he has just met having a chat during a break on a cycling trip Richard organised along the Nepalese Terai.
Travellers are provided with extremely detailed maps and route descriptions. In most cases we take your luggage on to your hotel while you just carry a day pack. Our local operators pre-book your accommodation in charming villages, and recommend their favourite bars and restaurants.
Cycling - Around The Sun
Bhutan Adventure
Remarkable Bhutan is a completely unspoiled Himalayan kingdom. The Bhutan Adventure is a perfect introduction to Bhutan for reasonably fit and active people. It combines road touring, a two-night trek, and some rafting. There's a small group set departure in late 2015, but private groups (with comfortable and luxury options) can be run all year.
Days:
13
Luxury:
Comfortable / Trek / Camp
Type of Tour:
Small Group Guided Tour
Experience:
Car Touring / Trek / Raft
Challenge:
Medium
Cost:
from AUD$6399
more
Hike, Bike & Eat in Croatia
Days:
10
Luxury:
Medium to high
Type of Tour:
Private Guided Tour
Experience:
Hike, Bike, gourmet food & wine
Challenge:
Easy to moderate
Cost:
from $6299 per person
more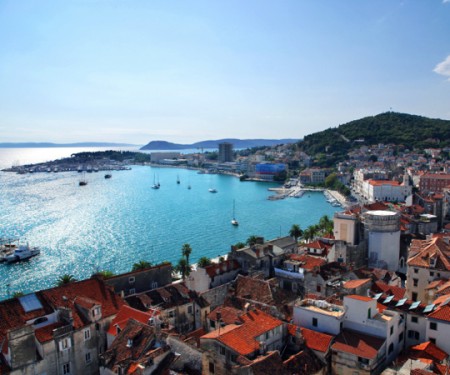 Cycling in Puglia - Off the beaten track in Southern Italy
Journey - at a perfect speed - through unexplored landscapes, past old stone churches, dramatic coastlines, quaint farms, trulli and oil mills still in use today just as they were centuries ago. The ravines and ancient ruins of Puglia tell the story of the many civlisations that have passed through this little known region - the Messapians, Greeks, Romans, Arabs, Normans, Swabians and Aragonese rulers. Featuring the extreme south-east of Italy, this is Around The Sun's only tour in this little known region. And it's a gem!
Days:
8 days/7nights
Luxury:
Type of Tour:
Cycling
Experience:
Cycling
Challenge:
Easy to moderate
Cost:
POA
more