Pilgrimage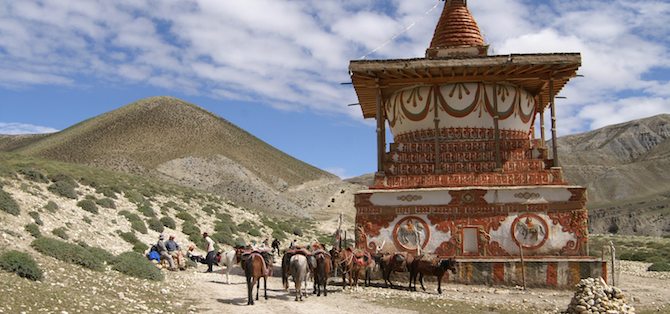 It might conjure images of the middle ages, but pilgrimage is very much part of the modern world.
And for every pilgrim there is a very individual reason behind their pilgrimage.
Around The Sun works with individuals, churches and groups of all kinds to put together itineraries that enable pilgrims to seek their own holy grail, whatever it might be.
In Europe and Asia, Around The Sun can, with the help of its partners, create the logistical support that is needed.
The pilgrimages can follow the great well-known paths, or they can be created around special interests and connections. Click here for a pilgrimage to southern Italy in the footsteps of St Paul and St Clement - an example of the trip that Around The Sun could create for you!
Pilgrimage
Bhutan Adventure
Remarkable Bhutan is a completely unspoiled Himalayan kingdom. The Bhutan Adventure is a perfect introduction to Bhutan for reasonably fit and active people. It combines road touring, a two-night trek, and some rafting. There's a small group set departure in late 2015, but private groups (with comfortable and luxury options) can be run all year.
Days:
13
Luxury:
Comfortable / Trek / Camp
Type of Tour:
Small Group Guided Tour
Experience:
Car Touring / Trek / Raft
Challenge:
Medium
Cost:
from AUD$6399
more
Mustang & Tibetans
Mustang is a largely unchanged Tibetan/Nepali kingdom lying at the northern end of the world's deepest valley. The valley has, for thousands of years, been a link between Tibet (and China) and Nepal (and India). You'll meet Tibetan farmers, monks, refugees, nomads - and maybe even the King.
Days:
21
Luxury:
Pony / Trek / Camp
Type of Tour:
Small Group Guided Tour
Experience:
Pony Trek
Challenge:
Medium
Cost:
from $7000
more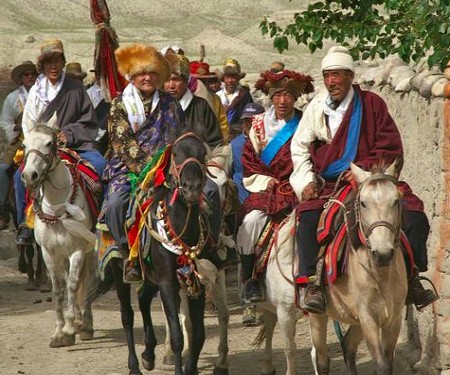 Bhutan Introduction
This is the perfect way to discover Bhutan. It's a road-touring overview of all the most important sights. Most days involve at least one easy walk - to get you off the road, into the countryside and villages, meeting locals. There's always time to stop at markets or something interesting like an archery contest. Private groups can be run all year, and there are 'comfortable' and 'luxury' options.
Days:
9 days
Luxury:
comfortable / luxury
Type of Tour:
Private Guided Tour
Experience:
Car Touring / Walks / Culture / Nature
Challenge:
Easy
Cost:
from AUD$3999
more