Expert Leader / Special Interest Tours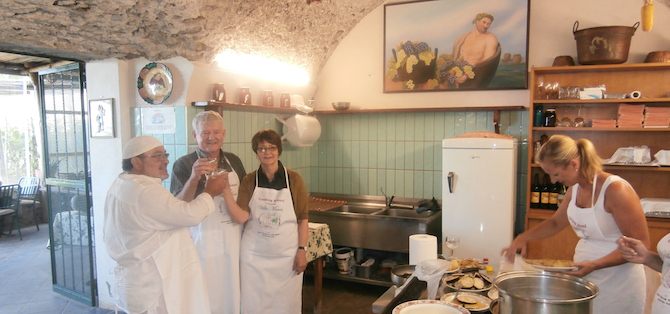 If you are passionate about a particular interest or activity - and if that interest or activity happens to thrive in Asia or Europe - there's a chance, just a chance, that Around The Sun has created your dream holiday!
Around The Sun designs special-interest tours with help from carefully-chosen expert practitioners and teachers who then go on to lead the tours. The tours cover a wide variety of activities and interests - from wine to language and culture, from textiles to horse riding, from yoga to .... The list goes on!
All our experts bring their enthusiasm, knowledge, experience and extensive contacts to the tours they run.
Whether they're introducing you to friends who run an ancient weaving atelier in Florence, a yoga studio in Bali, or a stable of Tibetan horses in Mustang, they're taking you off the beaten track and sharing experiences that are, quite simply priceless. Imagine a hands-on cooking lesson in Bologna, a screen-printing workshop in the courtyard of a Tuscan villa, or meditating in the Himalayas...
Around The Sun's very own Richard Everist and Lucrezia Migliore, also lead a small number of tours. Lucrezia has lived and worked in Spain and Italy, and Richard Everist has written a number of guidebooks for Lonely Planet, as well as working as their global publisher for five years. Aside from sharing their broad cultural understanding, on her trips to Spain and Italy, Lucrezia offers free language tuition, and on his trips to the Himalaya and other wild corners of the world, Richard offers feedback and advice on travel writing and photography.
Around The Sun's expert-led, special-interest tours run with 12 to 18 like-minded passengers, many of whom end up finding friends for life among their fellow travellers. We use luxury small buses, stay in character-full small hotels and villas, and eat at the best local restaurants (where the locals eat!). Our expert leaders are fully supported by local guides and drivers - so the experts can concentrate on what they know and love - and you.
Contact us now for an up-to-date programme of Expert Leader / Special Interest Tours!
food and cooking

wine

arts and crafts (including textiles, photography, painting)

culture

language

spiritual pathways (and pilgrimmages)

wellness practices (and pampering)

ocean paddling

cycling

travel writing and photography
Expert Leader / Special Interest Tours
Paddling Palawan
The Paddling Palawan trips are the best possible way to explore the world's most beautiful islands. Explore remote beaches, snorkel in hidden lagoons, island-hop across crystal clear waters... All the trips are accompanied by Tim Altman, a champion paddler, and a safety boat (actually a traditional fishing boat). You can choose to paddle, or catch a ride on the boat, whenever you like.
Days:
8
Luxury:
budget / luxury / top-end
Type of Tour:
Expert Leader / Special Interest Tours
Experience:
Ocean Paddling & Kayaking
Challenge:
Medium
Cost:
from AUD$3790
more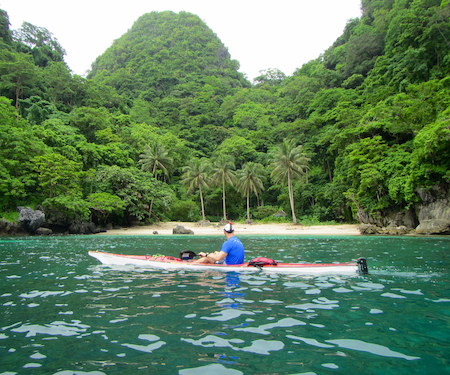 Mustang & Tibetans
Mustang is a largely unchanged Tibetan/Nepali kingdom lying at the northern end of the world's deepest valley. The valley has, for thousands of years, been a link between Tibet (and China) and Nepal (and India). You'll meet Tibetan farmers, monks, refugees, nomads - and maybe even the King.
Days:
21
Luxury:
Pony / Trek / Camp
Type of Tour:
Small Group Guided Tour
Experience:
Pony Trek
Challenge:
Medium
Cost:
from $7000
more