Turkey Overview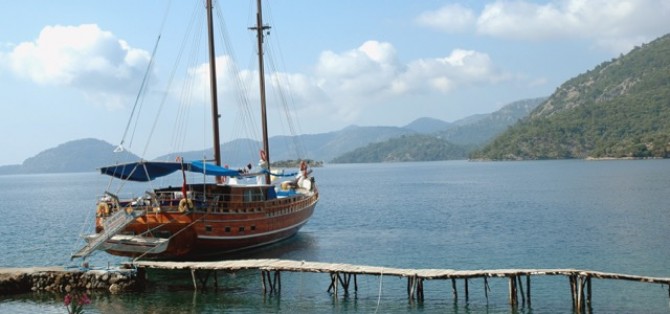 Richard Everist first backpacked through Turkey in 1981. He also travelled through Turkey from the Iranian border to Istanbul, researching part of Lonely Planet's 'West Asia on a Shoestring'. Turkey has remained one of Richard's favourite destinations ever since.
Richard says: 'Turkey has everything that I travel for. It has brilliant beaches, a great climate, superb scenery, one of the world's greatest cities (Istanbul), an extraordinary historical legacy (the equal to anything you can find in Italy and Greece), friendly people, and a fascinating patchwork of dynamic cultures. And it's still great value!'
Richard's working on some great itineraries for Turkey - right now. They will be set up to run as private trips, but they can also be customised. We're also planning a couple of guided small group trips with set departures.
The draft itineraries include include Istanbul, amazing Cappadocia with accommodation in a cave hotel, some off-the-beaten-track inland highlights including Lake Egerdir, the Anatolian coast including several nights on a luxury gulet (wooden yacht), and the great historical site at Ephesus. This will give you a broad introduction to Turkey and covers some of the best known highlights alongside some of Richard's less well known favourites.
But, even before these itineraries are finalised to Richard's demanding specifications, our brilliant operator is set up, ready and raring to go. So if you are interested in a private, custom trip to any part of Turkey contact Richard now.
Or start with the questionnaire on this website: Create Your Journey