Travel Photography & Writing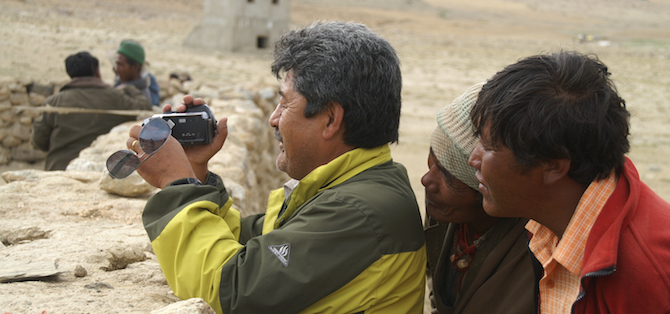 Travel photography and writing have played a part in many travellers' journeys - from Marco Polo on. Actually, Marco Polo didn't actually write 'his' book, nor did he draw, paint or photograph. But no travel writer worth his/her salt ever let the truth get in the way of a good story, so we won't dwell on these inconvenient facts. We are completely certain that Marco would have loved to get his hands on an iPhone 8.
Although new technology has revolutionised the way humans record their travels and tell their stories, there are some things that never change.
Around The Sun's Richard Everist is planning a number of Travel Writing & Photography trips. Richard co-wrote and photographed a number of Lonely Planet books (including Papua New Guinea, Nepal, West Asia on a shoestring, South Africa, and Britain) and was Lonely Planet's International Publisher for five years. He helped establish Lonely Planet's Image Bank at this time. He has subsequently been involved in a number of websites and written and published numerous travel articles.
Richard's plan is to lead a small number of trips to particularly photogenic (storeygenic?) destinations and to include specific writing and photography workshops, combined with specific individual feedback. The planned outcome of each trip - apart from having a great time - will be for each participant to have the skills to submit articles to magazines and websites, to effectively use social media and the internet to share their stories, to have the necessary skills to create a travel blog on the internet, and the skills to self-publish a book.
Contact us now so we can keep you in the loop!