Italy Overview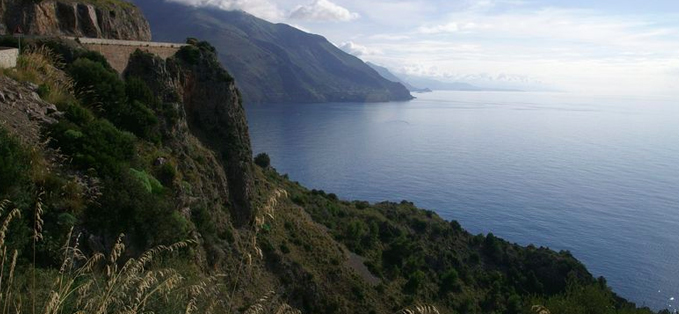 Italy is an iconic destination and it is, not surprisingly, included in all Grand Tours of Europe. Rome, Florence and Venice are 'must sees' but if these cities are the only places you visit, be aware you have not really seen Italy. There is much, much more to this fascinating country.
Italy officially comprises 20 very different regions, but there is variation within each of the regions too. Not surprisingly, given Italy was only united as a country in 1861, there is intense rivalry between the regions. And one of the most intense subjects for rivalry – even more intense than soccer – is food. All Italians think the cuisine of their own region is the best and they have no hesitation putting down the gastronomy of their neighbours. Take sides in the debate with caution! Remember, as Jamie Oliver discovered the hard way, mamma's is always best!
Italy's great variety is due in part to its enviable geographical position. It is bordered in the north by France, Switzerland, Austria and Slovenia, then drops southward kicking Sicily into the centre of the Mediterranean. The peninsula lies across the maritime highways and invasion routes that linked the entire Mediterranean basin. Four Mediterranean seas - the Ligurian, Tyrrhenian, Adriatic and Ionian – lap along a coastline that stretches 7500 km.
Italy is surprisingly mountainous: 75% of the country is covered by mountains and hills. The mighty Apennines form the backbone of the country, running from Genoa to Sicily. Add to that the still active volcanoes of Vesuvius, Etna and Stromboli and you begin to get a sense of the diversity and complexity of this amazing country.
The tortured topography has defined the regions. Each has developed thanks to a unique combination of isolation and connection. For example, at the centre of the Mediterranean, Sicily owes as much to the Greeks, Normans and Saracens as it does to Rome. And for centuries Venice was more closely linked to Constantinople – its great trading partner – than it was to Rome…
Around The Sun seeks to reveal the authentic Italy. Bear in mind tourists have been coming to Italy for centuries and in the most heavily trafficked parts the locals can seem a bit weary and jaded. However, in the parts of Italy that Around The Sun steers you towards, you will find the locals welcoming and charming. Off the well-worn, centuries-old tourist path, you will find that the locals are downright grateful for your custom. In recent years Australia has been in the spotlight so you will find local Italians intrigued to meet you.
Each of Italy's 20 official regions could, in many ways, be considered a separate country. As one key marker of difference, even the spoken language varies substantially from one region to the next – to the point that someone from Lombardy will struggle to understand someone from Calabria. The modern 'Standard Italian' language, now used as a lingua franca was adopted from the Tuscan region after reunification, but it is still a second language for many.
In order to paint a brief picture of the range of opportunities a traveller has in Italy, it is possible to divide the country into:
the north - including the Lakes Mountains & Milan, Venice & Trieste; and the Cinque Terre (Liguria)
the centre - including Umbria & Tuscany (and the great Renaissance cities like Florence and Siena)
Rome
the south - including Naples & the Amalfi Coast (Campania)
Sicily
Sardinia
We have provided a brief overview of each of these regions. Not surprisingly, the north has closer links to Western Europe, while the further south you travel the closer you get to the Middle East and North Africa. The centre is perhaps the region most easily identified by foreigners as the Italian heart – and certainly it was the heart of the Italian Renaissance, which has so crucially shaped Western civilisation.
However, Around The Sun believes you cannot truly experience the real breadth and depth of Italy if you only see the postcard, iconic destinations in the north and the centre of the country – which brings us to the south.
Often derided by northern Italians, the south is unquestionably poorer, more chaotic, more superstitious – and sometimes, sadly, more dysfunctional. Rules and laws are viewed with a certain amount of ambiguity and are considered, in many cases, to be purely voluntary. Road rules, for instance, are definitely voluntary!
The south's most important export, for centuries, has been its people who have fled poverty and exploitation to build new lives in the north, but also, of course, overseas. Its most feared export, also born of poverty and exploitation, is a criminal culture which now permeates the entire country and has tentacles that reach around the world: the mafia (including the Cosa Nostra in Sicily, the Camorra in Campania, the 'Ndrangheta in Calabria).
Lastly, the south's most loved export is its food, perhaps most famously encapsulated in pizza and gelato. Pizza brings together two of the south's most sensational ingredients: tomatoes (which have no relationship to anything bought under that name in Australia!) and mozzarella di bufala. While there is debate over the exact origins of gelato, there is no doubt Sicilians brought modern gelato to the world, and there is equally no doubt the best gelato in the world is found in Sicilia!
For all its problems, the south has glories that more than match those in the north. Tourism is less overwhelming in most parts, so the people are warm and welcoming – to match the weather, which from April to November is superb. Life, in general, is simultaneously more relaxed and more intense. Everything closes for the lunch siesta from 1 to 4 pm. But every bar and restaurant is full from 8 pm to midnight. The colours are brighter. The food is sensational.
Italy Journeys & Suggested Itineraries
Amalfi Coast - Self Guided Walking Tour
This self-guided walking tour takes you through picturesque villages on ancient paths along the world's most dramatic coast. We carry your luggage and look after the logistics. Detailed maps and trail descriptions are provided, accommodation and breakfasts are included - as well as our brilliant local operator's recommendations for the best bars and restaurants.
Days:
8 days/7nights
Luxury:
medium to high
Type of Tour:
self-guided
Experience:
walking
Challenge:
Easy to Moderate
Cost:
more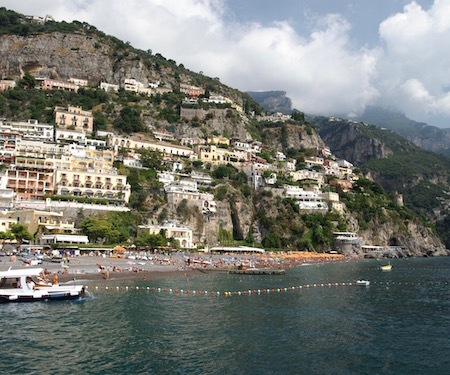 Italia with Lucrezia - History, Food & Wine
Lucrezia's signature tour includes her all-time favourite Italian destinations: Umbria (including Perugia & Assisi), The Cinque Terre, Tuscany (including Florence), Naples, the Amalfi Coast, and the little-known Cilento Coast. The tour includes many of Italy's must-sees, but still succeeds in taking you off the beaten track. The three-day Rome itinerary can be excluded on request if you have already been there.
Days:
16
Luxury:
**** four star
Type of Tour:
Small Group Guided Tour
Experience:
Car Touring / Culture
Challenge:
Medium
Cost:
on request
more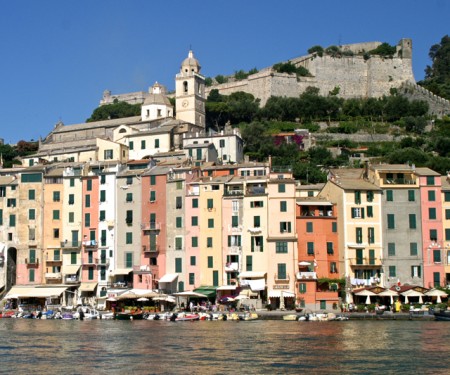 Highlights of Sicily - History, Food & Wine
Sicily today is the distillation of 3000 years of history, multi layered culture and traditions set against a stunning backdrop of outstanding natural beauty.
This trip is a more in depth tour of many facets of this rich and diverse region.
Days:
10
Luxury:
**** four star
Type of Tour:
Small Group Guided Tour
Experience:
Culture by car
Challenge:
Easy
Cost:
Contact ATS
more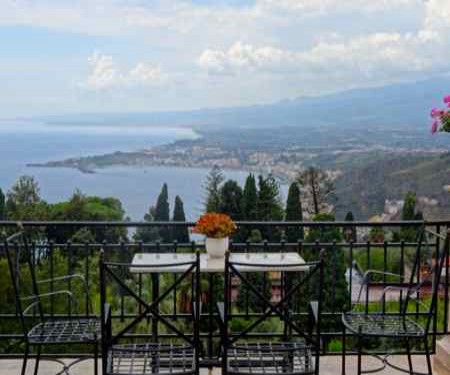 Explore Sicily Trip
Sicily is a distillation of three thousand years of history, a blend of zestful traditions, ancient cultures, outstanding natural beauty and exuberant people. This trip allows you to savour the best of the Mediterranean's most captivating destination!
Days:
7
Luxury:
**** four star
Type of Tour:
Small Group Guided Tour
Experience:
Car Touring
Challenge:
Easy
Cost:
Contact ATS
more
Enchanting Tuscany Trip
This trip combines fascinating traditional walking paths with the classic pleasures of Tuscany: beautiful landscapes, living history, sunshine, food and wine. Explore the timeless countryside along perfumed olive groves, fields of brilliant sunflowers and pastel coloured farmhouses framed by rows of cypress trees.
Days:
7
Luxury:
**** four star
Type of Tour:
Small Group Guided Tour
Experience:
Walking / Car Touring
Challenge:
Easy (one medium day)
Cost:
Contact ATS
more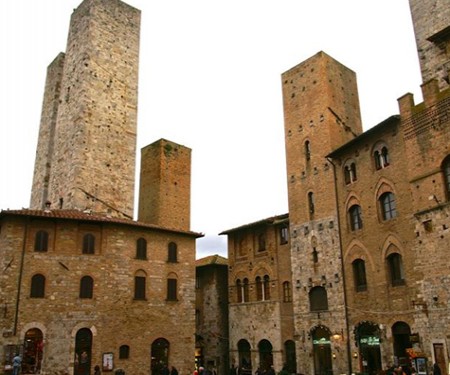 Cycling in Puglia - Off the beaten track in Southern Italy
Journey - at a perfect speed - through unexplored landscapes, past old stone churches, dramatic coastlines, quaint farms, trulli and oil mills still in use today just as they were centuries ago. The ravines and ancient ruins of Puglia tell the story of the many civlisations that have passed through this little known region - the Messapians, Greeks, Romans, Arabs, Normans, Swabians and Aragonese rulers. Featuring the extreme south-east of Italy, this is Around The Sun's only tour in this little known region. And it's a gem!
Days:
8 days/7nights
Luxury:
Type of Tour:
Cycling
Experience:
Cycling
Challenge:
Easy to moderate
Cost:
POA
more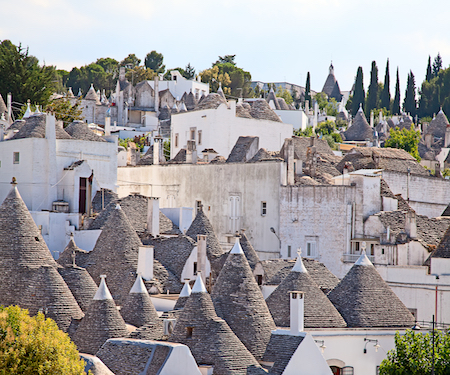 Cinque Terre & Italian Riviera Deluxe Trip
A walk in the Cinque Terre - an area encompassing five medieval towns perched on a spectacular coastline - offers the most magic travel ingredients: splendid scenery; varied landscape; great food and wine; warm, turquoise water, and a sense of discovery…. Then, to cap it all, the trip finishes on the gorgeous Portofino Peninsula.
Days:
6
Luxury:
**** four star
Type of Tour:
Small Group Guided Tour
Experience:
Walking
Challenge:
Medium
Cost:
Contact ATS
more