Trekking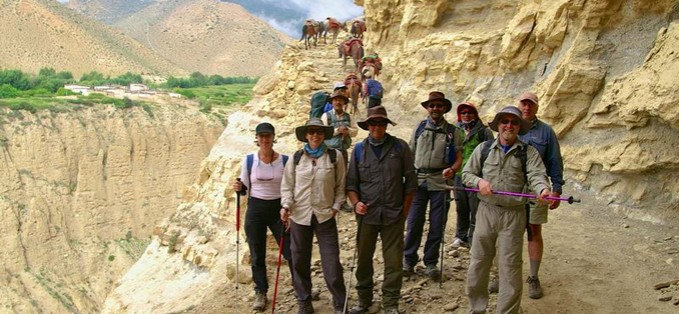 Around The Sun offers scheduled, small group, guided treks in the Himalayas – but we also create private and fully customised treks. (A walking trip in the Himalayas is normally referred to as a trek, a walking trip in Europe is, well, a walking trip!)
There are increasing numbers of luxury lodges in Nepal, India and Bhutan, but ATS believes the best trekking experiences still involve camping.
In Ladakh and Bhutan, where the road network is well developed, it is possible to use vehicles to cover big distances – but it is still very rewarding to do some walking too. It's possible to put together itineraries that combine car touring, lodges, luxury car-based-camping, walking/trekking in the most spectacular and remote areas, and fully-serviced-camping! Particularly in Bhutan, there are some outstanding, luxurious lodges and hotels that will tempt many people. See the Car (& Minibus) Camping section for more thoughts.
For those looking for more traditional full-service trekking – walking and camping - Nepal is still the most outstanding destination. Some of the great Nepal treks are relatively easy to access and cover an amazing range of cultures and ecosystems. Sub-tropical rice-farmers and high-altitude nomads can be little more than three days walk apart.
A full-service trek is much more expensive than a backpacking, self-service tea-house trek, so your budget is a critical variable!
Obviously a certain amount of comfort is sacrificed in order to get off the beaten track – even with full-service treks - but ATS trekking crews make sure everyone is as safe, comfortable and well fed as is humanly possible. It is certainly a very different experience to camping as most westerners have experienced it. For a start, you don't have to carry your pack, pitch your tent, or cook your food! And the food is not a one-pot special, but can cover everything from roast chicken to cakes.
An ATS trekking crew will include a sirdar (leader), a number of sherpas (who walk with guests and pitch tents), at least one cook (sometimes there are two: one who specialises in main courses, and one who specialises in baking and deserts), kitchen hands (who carry the cooking equipment and help with the cooking), porters and/or mules and mule boys, and ponies and pony men (for pony treks).
Some westerners are uncomfortable with the notion of having a team of people dedicated to looking after them – but properly paid work on a trekking team is considered a high status job in Nepal – and the wages are more than welcome in a country that has enormous unemployment issues. Travelling with a team of competent, interesting, joyful Nepalis is a great experience in its own right. And that's before you start thinking about the amazing places they take you to.
A daily routine will go something like this: wake up at dawn with a sherpa offering you a cup of tea or coffee and a bowl of warm 'washing' water; a cooked breakfast with porridge / eggs / pancakes / toast / tea / coffee; walk for a few hours; stop for morning tea with biscuits / tea / coffee / cordia; walk for a few hours; stop for a cooked lunch with toasted sandwiches / a rice dish / drinks; walk for a few hours and arrive at camp (tents pitched) and have dinner…
Around The Sun steers clear of the iconic, but extremely crowded, Everest Base Camp and Annapurna Circuit walks. Both these walks can now be undertaken as individual tea house treks, and although the views are great, the lack of cultural authenticity and the crowds are not.
Around The Sun's trips take you off the beaten track, have spectacular scenery (arguably more spectacular than the better known and iconic treks), introduce you to authentic Nepalese and Tibetan culture, and make sure you are safe and comfortable.
Trekking
Bhutan Adventure
Remarkable Bhutan is a completely unspoiled Himalayan kingdom. The Bhutan Adventure is a perfect introduction to Bhutan for reasonably fit and active people. It combines road touring, a two-night trek, and some rafting. There's a small group set departure in late 2015, but private groups (with comfortable and luxury options) can be run all year.
Days:
13
Luxury:
Comfortable / Trek / Camp
Type of Tour:
Small Group Guided Tour
Experience:
Car Touring / Trek / Raft
Challenge:
Medium
Cost:
from AUD$6399
more
Mustang & Tibetans
Mustang is a largely unchanged Tibetan/Nepali kingdom lying at the northern end of the world's deepest valley. The valley has, for thousands of years, been a link between Tibet (and China) and Nepal (and India). You'll meet Tibetan farmers, monks, refugees, nomads - and maybe even the King.
Days:
21
Luxury:
Pony / Trek / Camp
Type of Tour:
Small Group Guided Tour
Experience:
Pony Trek
Challenge:
Medium
Cost:
from $7000
more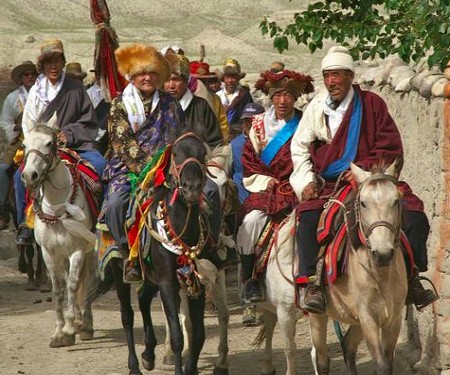 Jhomolhari Base Camp Trek
The Jhomolhari Trek is the most iconic trek in Bhutan. It's not easy, but the rewards are immense. There are fabulous views of one of the Himalaya's most spectacular peaks. And you experience amazing forests, including oaks, rhododendrons, birch, fir, pine, daphne, maple and larch. Blue sheep, and even snow leopards, live in the region and are sometimes spotted.
Days:
12
Luxury:
comfortable / luxury
Type of Tour:
trek
Experience:
trek
Challenge:
moderate / difficult
Cost:
from AUD$5299
more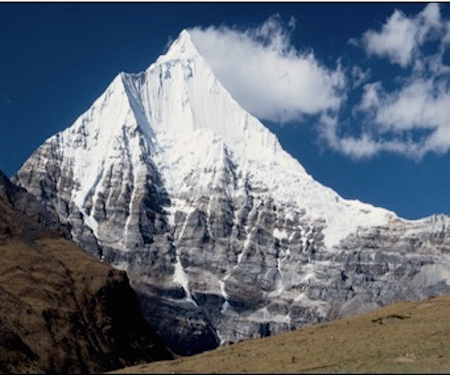 Hike, Bike & Eat in Croatia
Days:
10
Luxury:
Medium to high
Type of Tour:
Private Guided Tour
Experience:
Hike, Bike, gourmet food & wine
Challenge:
Easy to moderate
Cost:
from $6299 per person
more