Castile Overview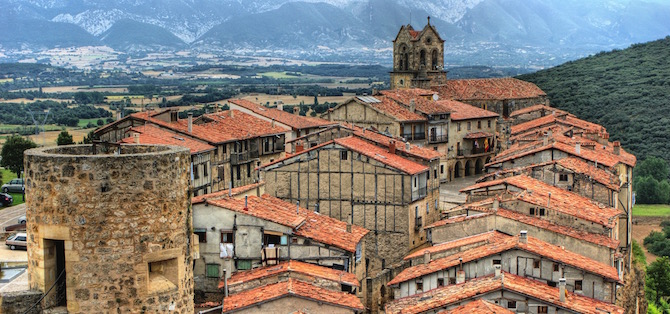 It was in the kingdom of Castile that the foundations of modern Spain were laid. It is a region of frontier fortresses, the castillos from which it takes its name became the most powerful and centralising force of the Reconquest of Spain from the Moors. This land of frontier fortresses extended its dominion through military gains and marriage alliances. After Isabella's marriage to Ferdinand in 1469, many great monuments were constructed - like the great Gothic cathedrals of Salamanca, Leon and Burgos. The university of Salamanca was founded by Alfonso IX in the 1220s which put it on the same footing as the great universities of Bologna, Oxford or Paris.
Castile-Leon (Castilla y Leon) is one of Spain's most historic regions. This region is ideal for those travellers seeking a more culture based tour. Remember though that every region in Spain is diverse enough to satisfy those of you seeking gastronomy, viticulture or nature. Spain has it all covered!
If you have any queries, or want to bounce around some ideas, please contact us!
Spain Journeys & Suggested Itineraries
Barcelona to Santiago De Compostela
This tour provides an overview of four stunning regions in Spain's north - Catalunya (Catalonia); Euskadi, which is the name the Basque people give to their own land; Asturias, which begins in Unquera; and Galicia and the Atlantic Coast.
Days:
12
Luxury:
medium to high
Type of Tour:
Small Group Guided Tour
Experience:
Culture by car
Challenge:
Easy to Moderate
Cost:
from $4,995
more