Around The Sun Italy Journeys
Around The Sun offers a number of guided, small group tours to Italy that combine iconic sites as well as off-the-beaten track gems - including Sicily trips that will be led by Lucrezia.
Three of our guided small group trips include generous time on Italy's spectacular coastline – there might not be surf, but the water is warm and crystal clear, the weather is perfect, the scenery is magical, the people watching is peerless, and the food is unbeatable.
All our suggested itineraries can be run privately, or customised so the departure dates and itineraries completely suit you. Many of our itineraries can be adapted for those who wish to to travel completely independently (self-guide/self-drive). See Create Your Own Journey
If you're returning to Italy, chances are you'll have some firm ideas about what you want to do. But if you don't already have firm ideas, or if you're planning your first trip, the range of options is daunting.
Around The Sun – and all our experts - will be pleased to talk to talk to you if you want to bounce around some ideas.
Around The Sun customised possibilities include:
day walks – based from superb accommodation in interesting corners of the country (guided and self-guided)
multi-day walks linking villages in the hills behind the Cinque Terre, the Lakes, Tuscany and Umbria, and in the hills behind the Amalfi and Cilento coasts (guided and self guided)
food and wine safaris linking great restaurants, wineries, olive oil makers, and cooking lessons
mountain biking on the Amalfi peninsula and in the Cilento's Vallo Di Diana National Park
motorbiking tours on the Amalfi and Cilento Coasts
kayaking on the Amalfi Coast
diving and snorkelling on the Cinque Terre, Amalfi and Cilento Coasts
cycling around Rome and Tuscany
Most of Around The Sun's longer trips use a combination of fast trains and car transport. Trains are the best way to cover big distances quickly, but cars are still the best option for pacing a trip to meet your own needs and for getting off the beaten track.
Our English-speaking drivers allow you to enjoy the scenery without battling the Italian roads (and drivers) and you arrive at your destination fresh and ready to enjoy it - but most of our itineraries can be adapted for those who prefer to be completely independent and to drive themselves (Richard, for one, loves driving in Italy).
All Around The Sun's accommodation is extremely comfortable, but we don't have a fetish for five stars. We're more interested in finding unique, and interesting small hotels that can give you a real flavour of Italian life, and where guests get a genuinely hospitable welcome from locals.
If you'd like to see a customised, private itinerary see Create Your Own Journey.
Italy Journeys & Suggested Itineraries
Italia with Lucrezia - History, Food & Wine
Lucrezia's signature tour includes her all-time favourite Italian destinations: Umbria (including Perugia & Assisi), The Cinque Terre, Tuscany (including Florence), Naples, the Amalfi Coast, and the little-known Cilento Coast. The tour includes many of Italy's must-sees, but still succeeds in taking you off the beaten track. The three-day Rome itinerary can be excluded on request if you have already been there.
Days:
16
Luxury:
**** four star
Type of Tour:
Small Group Guided Tour
Experience:
Car Touring / Culture
Challenge:
Medium
Cost:
on request
more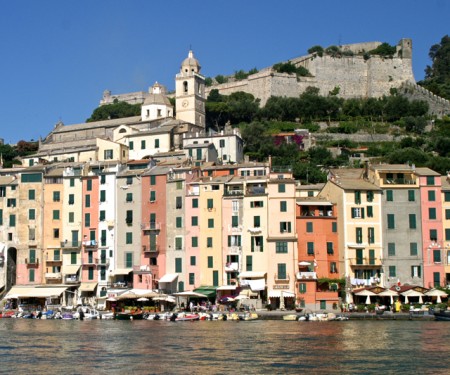 Highlights of Sicily - History, Food & Wine
Sicily today is the distillation of 3000 years of history, multi layered culture and traditions set against a stunning backdrop of outstanding natural beauty.
This trip is a more in depth tour of many facets of this rich and diverse region.
Days:
10
Luxury:
**** four star
Type of Tour:
Small Group Guided Tour
Experience:
Culture by car
Challenge:
Easy
Cost:
Contact ATS
more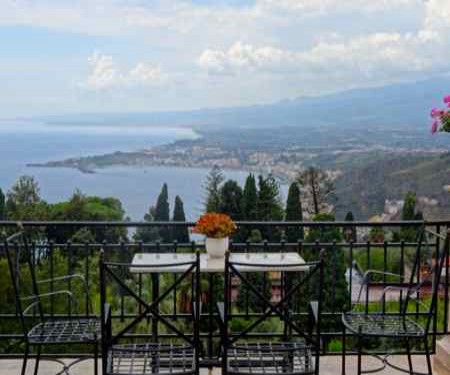 Explore Sicily Trip
Sicily is a distillation of three thousand years of history, a blend of zestful traditions, ancient cultures, outstanding natural beauty and exuberant people. This trip allows you to savour the best of the Mediterranean's most captivating destination!
Days:
7
Luxury:
**** four star
Type of Tour:
Small Group Guided Tour
Experience:
Car Touring
Challenge:
Easy
Cost:
Contact ATS
more
Enchanting Tuscany Trip
This trip combines fascinating traditional walking paths with the classic pleasures of Tuscany: beautiful landscapes, living history, sunshine, food and wine. Explore the timeless countryside along perfumed olive groves, fields of brilliant sunflowers and pastel coloured farmhouses framed by rows of cypress trees.
Days:
7
Luxury:
**** four star
Type of Tour:
Small Group Guided Tour
Experience:
Walking / Car Touring
Challenge:
Easy (one medium day)
Cost:
Contact ATS
more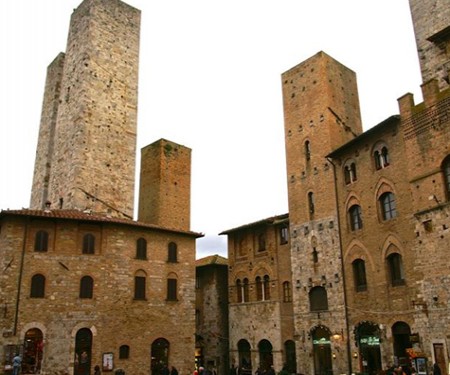 Cycling in Puglia - Off the beaten track in Southern Italy
Journey - at a perfect speed - through unexplored landscapes, past old stone churches, dramatic coastlines, quaint farms, trulli and oil mills still in use today just as they were centuries ago. The ravines and ancient ruins of Puglia tell the story of the many civlisations that have passed through this little known region - the Messapians, Greeks, Romans, Arabs, Normans, Swabians and Aragonese rulers. Featuring the extreme south-east of Italy, this is Around The Sun's only tour in this little known region. And it's a gem!
Days:
8 days/7nights
Luxury:
Type of Tour:
Cycling
Experience:
Cycling
Challenge:
Easy to moderate
Cost:
POA
more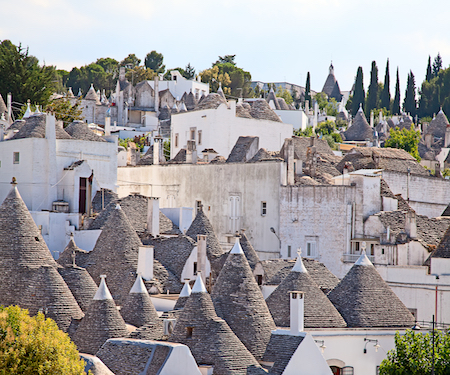 Cinque Terre & Italian Riviera Deluxe Trip
A walk in the Cinque Terre - an area encompassing five medieval towns perched on a spectacular coastline - offers the most magic travel ingredients: splendid scenery; varied landscape; great food and wine; warm, turquoise water, and a sense of discovery…. Then, to cap it all, the trip finishes on the gorgeous Portofino Peninsula.
Days:
6
Luxury:
**** four star
Type of Tour:
Small Group Guided Tour
Experience:
Walking
Challenge:
Medium
Cost:
Contact ATS
more