Choosing Your Himalayan Journey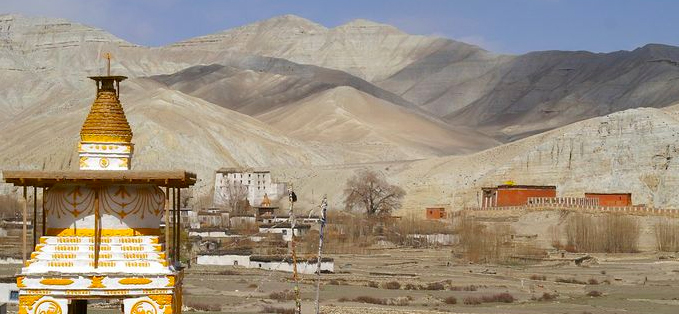 If you're returning to the Himalayas, chances are you'll have some firm ideas about what you want to do. But if you don't already have firm ideas, or if you're planning your first trip, the range of options is daunting.
Around The Sun – and all our experts - will be pleased to talk to talk to you if you want to bounce around some ideas, but first check www.trekinfo.com, which is designed to help with your Himalayan decisions. There are no right or wrong answers, just solutions that will better suit your particular needs and interests – or not.
For general information about destinations you still can't go past www.lonelyplanet.com, although the company is now owned by a US millionaire!
Contact us if you'd like to see a customised, private itinerary (see Create Your Own Journey).
Nepal
Nepal offers the greatest range of Himalayan experiences: from full-service trekking with tents and proper support staff, to individual treks between (more or less) comfortable tea houses. Nepal also has a complete representation of all the major Himalayan ecosystems – from the jungle-clad foothills to the high-altitude desert of the Tibetan Plateau.
Around The Sun steers clear of the iconic, but extremely crowded, Everest Base Camp and Annapurna Circuit walks. Both these walks can now be undertaken as individual tea house treks, and although the views are great, the lack of cultural authenticity and the crowds are not.
There are increasing numbers of luxury lodges in Nepal, but although these lodges definitely have their place, on the whole the best experiences are based around camping, and tent-based treks. A full-service trek is much more expensive than a backpacking, self-service tea-house trek, so your budget is a critical variable! Obviously a certain amount of comfort is sacrificed in order to get off the beaten track – even with full-service treks - but ATS trekking crews make sure everyone is as safe, comfortable and well fed as is humanly possible. It is certainly a very different experience to camping as most westerners have experienced it.
Around The Sun's trips take you off the beaten track, have spectacular scenery (arguably more spectacular than the better known and iconic treks), introduce you to authentic Nepalese and Tibetan culture, and make sure you are safe and comfortable.
Bhutan
Bhutan is remarkable. The countryside is remarkable - from the world's highest unclimbed peak bordering Tibet to tropical jungles on the border with India. In between, there's every imaginable ecological zone, including forests of rhododendrons and daphne.
The culture is remarkable. It is a Buddhist country, similar in some ways to Tibet, with a stunning architectural heritage. Most people still wear traditional dress - in fact in some circumstances it is compulsory. New buildings have to be created in traditional style and advertising is limited to small plaques on buildings. Plastic bags are banned. Remarkably, the concrete canyons, advertising hoardings and non-biodegradable trash ubiquitous throughout Asia are nowhere to be seen.
Very small numbers of people visit and Bhutan is still unspoilt. The towns are still small and beautiful. The countryside is beautiful - and unlike almost every other Himalayan country the forests are still intact. In one day you can travel from sub-tropical jungle with monkeys and palms, to temperate hardwood forests, to wild rhododenron forests (with 30-metre-high trees), through spruce forests with wild daphne, to the snowline (at around 4,500 metres).
Ladakh
Ladakh is literally on the Indian Army's frontline with Pakistan and China and is heavily militarised. The military presence is compensated for by excellent roads and local communities that enjoy high standards of living (by Himalayan standards), including excellent schools and hospitals.
Because of the quality roads, Around The Sun (and Rventures) have developed a car-camping itinerary that allows travellers to enjoy luxury camping (or glamping as glamour camping is often described!) while at the same time getting way off the beaten track. This a world of spectacular Buddhist monasteries, nomads, harsh mountain gorges, tortured geology, and beautiful lakes.
Assam, Arunachal Pradesh, Nagaland
For many years these fascinating North-East Indian states have been out of bounds because of violent separatist movements, and special permits for travellers are still required. Fortunately, although there are stresses, the region is currently peaceful.
Very few people visit and the infrastructure is primitive – so you will be signing up for a genuine adventure expedition. The rewards are views and scenery on a par with Bhutan, the wildlife (including elephants and rhinos), and an extraordinary cultural melting pot of Nepalese, Bhutanese, Sikkimese, Assamese, Tibetans, Burmese and Bangladeshis.
Himalayan Journeys & Suggested Itineraries
Bhutan Adventure
Remarkable Bhutan is a completely unspoiled Himalayan kingdom. The Bhutan Adventure is a perfect introduction to Bhutan for reasonably fit and active people. It combines road touring, a two-night trek, and some rafting. There's a small group set departure in late 2015, but private groups (with comfortable and luxury options) can be run all year.
Days:
13
Luxury:
Comfortable / Trek / Camp
Type of Tour:
Small Group Guided Tour
Experience:
Car Touring / Trek / Raft
Challenge:
Medium
Cost:
from AUD$6399
more
Mustang & Tibetans
Mustang is a largely unchanged Tibetan/Nepali kingdom lying at the northern end of the world's deepest valley. The valley has, for thousands of years, been a link between Tibet (and China) and Nepal (and India). You'll meet Tibetan farmers, monks, refugees, nomads - and maybe even the King.
Days:
21
Luxury:
Pony / Trek / Camp
Type of Tour:
Small Group Guided Tour
Experience:
Pony Trek
Challenge:
Medium
Cost:
from $7000
more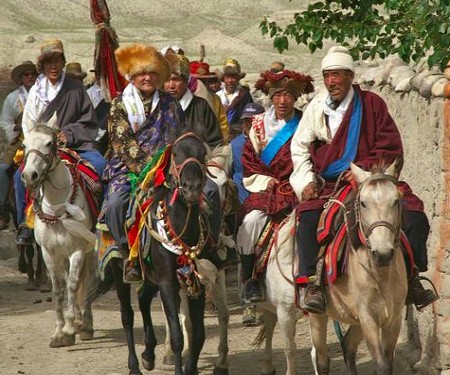 Bhutan Introduction
This is the perfect way to discover Bhutan. It's a road-touring overview of all the most important sights. Most days involve at least one easy walk - to get you off the road, into the countryside and villages, meeting locals. There's always time to stop at markets or something interesting like an archery contest. Private groups can be run all year, and there are 'comfortable' and 'luxury' options.
Days:
9 days
Luxury:
comfortable / luxury
Type of Tour:
Private Guided Tour
Experience:
Car Touring / Walks / Culture / Nature
Challenge:
Easy
Cost:
from AUD$3999
more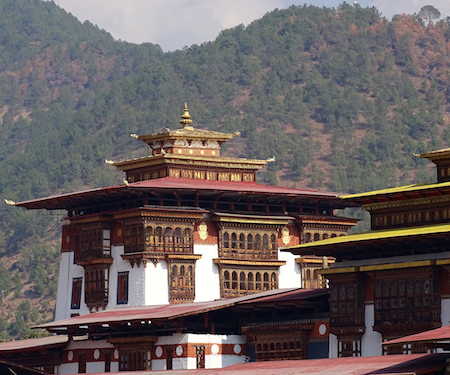 Jhomolhari Base Camp Trek
The Jhomolhari Trek is the most iconic trek in Bhutan. It's not easy, but the rewards are immense. There are fabulous views of one of the Himalaya's most spectacular peaks. And you experience amazing forests, including oaks, rhododendrons, birch, fir, pine, daphne, maple and larch. Blue sheep, and even snow leopards, live in the region and are sometimes spotted.
Days:
12
Luxury:
comfortable / luxury
Type of Tour:
trek
Experience:
trek
Challenge:
moderate / difficult
Cost:
from AUD$5299
more