Choosing Your Bhutan Journey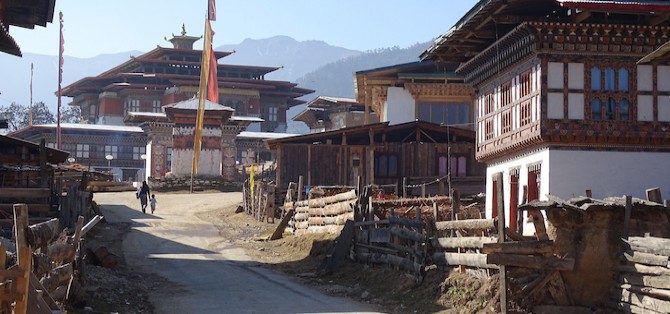 Tourism in Bhutan - High Value, Low Impact!
Many travellers expect Bhutan will be similar to other Himalayan regions and countries. Remarkably, it is not! Obviously the existence of 7000-metre mountains means there are some similarities, but… everything seems to work, it's clean, it's relaxed, and it's completely unspoilt.
Tourism has only existed in Bhutan since 1974, but has been tightly controlled. The Bhutanese decided on a 'high value, low impact' policy and, as a result, there are only small numbers of visitors.
All western tourists must pre-arrange their visas, and to get a visa, visitors must pre-book a trip that costs a minimum of USD$250 a day during high season, and USD$200 a day during low season. This minimum includes the government's tourism royalty (USD$65 per day). At the budget end it is possible to travel in Bhutan for USD$250 per day, but Bhutan is home to some of the best, most beautiful and expensive hotels on the planet, so it is also possible to spend a lot more.
Perhaps because of an extensive network of (mostly) decent-quality roads, trekking has never developed on a Nepalese scale. There are some fantastic treks, but only small numbers of people tackle them. All treks must be arranged as full-service treks, which is essential because most pass through uninhabited forest areas and parties must be self-sufficient. Unlike in Nepal, porters are rarely used. Pack horses (and at high altitudes, yaks) carry expedition gear.
There are also some brilliant opportunities for mountain biking (utilising the road network) and river rafting. Bhutan is a must for anyone with an interest in the Himalayas, Buddhism, flora, birds, and textiles. Roads open up the possibility of visiting such an incredible range of sights that for most first-time visitors road touring is compelling, even when they are keen walkers.
Food is the only aspect of Bhutan that is not remarkable. Only Thimphu is large enough to support decent stand-alone restaurants, so most people eat in their hotels, which usually provide decent food featuring a mix of western, Indian and Chinese dishes. Bhutanese home cooking features rice, noodles, and some of the hottest, chilli-fired food on the planet.
Bhutan Journeys & Suggested Itineraries
Bhutan Adventure
Remarkable Bhutan is a completely unspoiled Himalayan kingdom. The Bhutan Adventure is a perfect introduction to Bhutan for reasonably fit and active people. It combines road touring, a two-night trek, and some rafting. There's a small group set departure in late 2015, but private groups (with comfortable and luxury options) can be run all year.
Days:
13
Luxury:
Comfortable / Trek / Camp
Type of Tour:
Small Group Guided Tour
Experience:
Car Touring / Trek / Raft
Challenge:
Medium
Cost:
from AUD$6399
more
Bhutan Introduction
This is the perfect way to discover Bhutan. It's a road-touring overview of all the most important sights. Most days involve at least one easy walk - to get you off the road, into the countryside and villages, meeting locals. There's always time to stop at markets or something interesting like an archery contest. Private groups can be run all year, and there are 'comfortable' and 'luxury' options.
Days:
9 days
Luxury:
comfortable / luxury
Type of Tour:
Private Guided Tour
Experience:
Car Touring / Walks / Culture / Nature
Challenge:
Easy
Cost:
from AUD$3999
more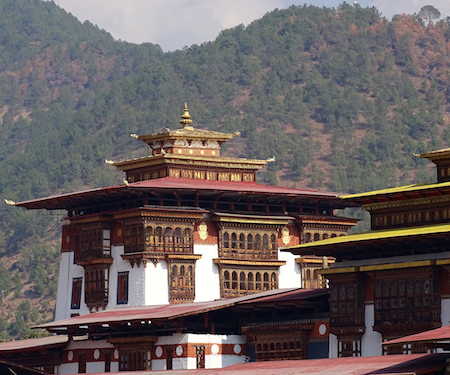 Jhomolhari Base Camp Trek
The Jhomolhari Trek is the most iconic trek in Bhutan. It's not easy, but the rewards are immense. There are fabulous views of one of the Himalaya's most spectacular peaks. And you experience amazing forests, including oaks, rhododendrons, birch, fir, pine, daphne, maple and larch. Blue sheep, and even snow leopards, live in the region and are sometimes spotted.
Days:
12
Luxury:
comfortable / luxury
Type of Tour:
trek
Experience:
trek
Challenge:
moderate / difficult
Cost:
from AUD$5299
more