Around The Sun Bhutan Journeys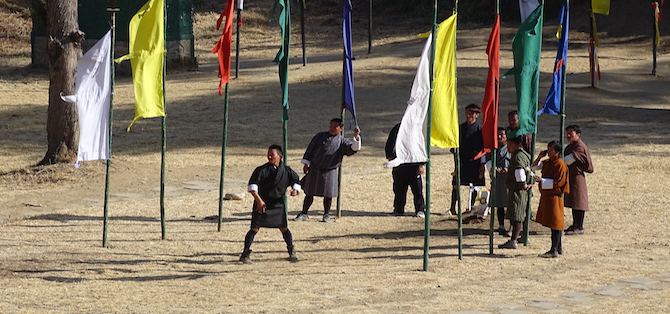 Bhutan with Around The Sun - What to expect on a comfortable adventure!
Around The Sun runs a small number of small group set departures, but also organises private and customised treks.
Set departures are comfortable adventures that sit between the very-basic and ultra-luxurious extremes that you can choose in Bhutan. But even in the middle ground between the extremes, there is a broad range to choose from - especially in Paro and Thimphu.
Around The Sun's small groups (with fixed departures) use comfortable, interesting places to stay, but we also offer our private and customised travellers access to extraordinary, luxury options that won't break the bank. Once you get off the beaten track however, the choice is limited to places that are comfortable, but pretty basic.
The maximum small group size (with fixed departures) for Around The Sun is 12 and the minimum is six. Of course, private trips can be a minimum of one! All prices include accommodation, all food, comfortable vehicles, local guides, and equipment (our detailed trip notes give detailed information on what to pack).
Most Around The Sun trips in Bhutan include road touring, which enables visitors to cover a lot of the country and see many of the most amazing sights in comfort. And, of course, on an Around The Sun trip you'll have a friendly, knowledgable local guide to explain, translate and introduce you to the locals.
However… Around The Sun is about unforgettable experiences. We want our travellers to have their cake and eat it too! We have designed itineraries that cover a lot of territory by road, but also include walking, mountain biking and river rafting.
There are some outstanding short walks that only take an hour or two, but also excellent opportunities for overnight or multi-night treks. We offer a multi-night, fully-serviced trek with with pack horses, a guide, cook and helper. We also arrange mountain biking (downhill whenever possible!) on quiet country roads. And the potential for river rafting is extraordinary; some of our trips give visitors a taste!
Bhutan Journeys & Suggested Itineraries
Bhutan Adventure
Remarkable Bhutan is a completely unspoiled Himalayan kingdom. The Bhutan Adventure is a perfect introduction to Bhutan for reasonably fit and active people. It combines road touring, a two-night trek, and some rafting. There's a small group set departure in late 2015, but private groups (with comfortable and luxury options) can be run all year.
Days:
13
Luxury:
Comfortable / Trek / Camp
Type of Tour:
Small Group Guided Tour
Experience:
Car Touring / Trek / Raft
Challenge:
Medium
Cost:
from AUD$6399
more
Bhutan Introduction
This is the perfect way to discover Bhutan. It's a road-touring overview of all the most important sights. Most days involve at least one easy walk - to get you off the road, into the countryside and villages, meeting locals. There's always time to stop at markets or something interesting like an archery contest. Private groups can be run all year, and there are 'comfortable' and 'luxury' options.
Days:
9 days
Luxury:
comfortable / luxury
Type of Tour:
Private Guided Tour
Experience:
Car Touring / Walks / Culture / Nature
Challenge:
Easy
Cost:
from AUD$3999
more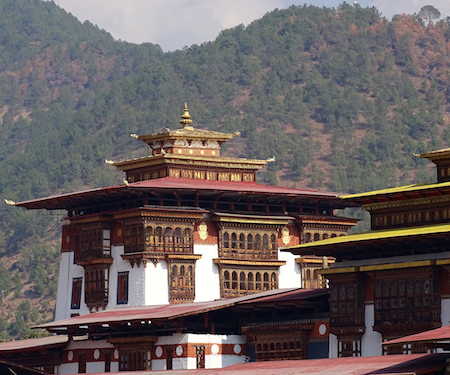 Jhomolhari Base Camp Trek
The Jhomolhari Trek is the most iconic trek in Bhutan. It's not easy, but the rewards are immense. There are fabulous views of one of the Himalaya's most spectacular peaks. And you experience amazing forests, including oaks, rhododendrons, birch, fir, pine, daphne, maple and larch. Blue sheep, and even snow leopards, live in the region and are sometimes spotted.
Days:
12
Luxury:
comfortable / luxury
Type of Tour:
trek
Experience:
trek
Challenge:
moderate / difficult
Cost:
from AUD$5299
more