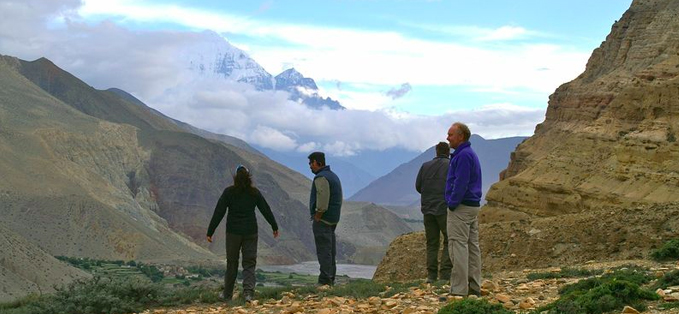 Choosing Your ATS Trek

Choosing a trek involves considering a number of variables, including:
the weather at the time you want to travel (there are possible treks 12 months of the year, but the peak times are spring and autumn),
your available time (treks vary in length from three days to as long as you like!),
your fitness (treks can be easy strolls well within the capabilities of anyone with average mobility, or extremely demanding expeditions requiring a high level of fitness)
your interests (are you interested in some or all of: flora and fauna, human cultures, alpine views, religion…)
your comfort quotient (do you prefer looking at snow from a distance or up close!?

A trek can be designed to meet almost any imagineable combination of likes and dislikes.
If you have any questions or ideas please contact us. We have an enormous amount of experience – and we have expert operators who are, literally, the most knowledgeable trekking experts around the sun.
If our small group guided tours don't meet your needs we're set up so that we can create private tours – using our published itineraries – or custom tours that are both private and customised to meet your wishes. Create Your Own Journey.
Mustang (Nepal)
Malla Treks' Stan Armington, the former author of Lonely Planet's Nepal Trekking guide, runs an old-fashioned pony and camping trek (with more staff than you would imagine possible!) to Mustang, one of the last untouched corners of the Tibetan Plateau – a veritable Shangri La.
Dhaulagiri (Nepal)
Himalayan Mountain Guides, with Mick Chapman and Nima Lama, is one of the most experienced and respected trekking and mountaineering operators in Nepal.
Itineraries coming. Sign up for the Around The Sun newsletter, or make Around The Sun Travel your friend on Facebook to ensure you hear of new comfortable adventures as they become available.
Trekking Journeys
Mustang & Tibetans
Mustang is a largely unchanged Tibetan/Nepali kingdom lying at the northern end of the world's deepest valley. The valley has, for thousands of years, been a link between Tibet (and China) and Nepal (and India). You'll meet Tibetan farmers, monks, refugees, nomads - and maybe even the King.
Days:
21
Luxury:
Pony / Trek / Camp
Type of Tour:
Small Group Guided Tour
Experience:
Pony Trek
Challenge:
Medium
Cost:
from $7000
more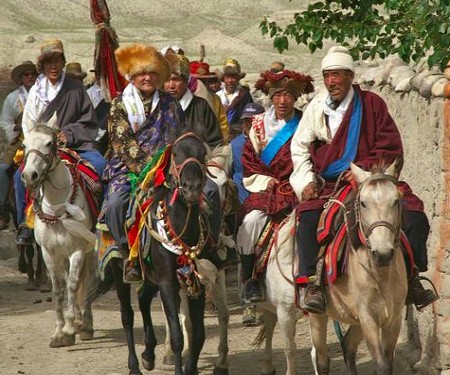 Jhomolhari Base Camp Trek
The Jhomolhari Trek is the most iconic trek in Bhutan. It's not easy, but the rewards are immense. There are fabulous views of one of the Himalaya's most spectacular peaks. And you experience amazing forests, including oaks, rhododendrons, birch, fir, pine, daphne, maple and larch. Blue sheep, and even snow leopards, live in the region and are sometimes spotted.
Days:
12
Luxury:
comfortable / luxury
Type of Tour:
trek
Experience:
trek
Challenge:
moderate / difficult
Cost:
from AUD$5299
more